Bonds

Count on us for transparent and simplified pricing
The easy way to invest in fixed income, diversify your portfolio –  and improve your yield1. 

A bond is a debt instrument issued usually by a government or a corporation at face value, also known as par value. 
The buyer of the bond is paid interest, the coupon rate, usually semi-annually – this is the buyer's return or yield on the bond. 
Upon maturity, the buyer of the bond is repaid their original investment at face value or par. 

Bonds can help you build a balanced portfolio, while generating retirement income and reducing your exposure to volatility.

To help you get more out of your fixed income investing, Scotia iTRADE offers: 
Simplified, transparent pricing– $1 a bond ($1 per $1,000 Face Value, $24.99 min/$250 max)1 with no markups or hidden fees. See the difference 

Large inventory of fixed income products, including Canadian and U.S. bonds, corporate bonds, strip bonds, t-bills, high-yield bonds and more 

Competitive bond marketplace comprising different liquidity providers so you can take advantage of truly competitive pricing 

Purchase example
An investor purchases $50,000 in Government of Canada bonds that mature in 5 years. The buyer is paid semi-annual interest payments over the course of those 5 years and then redeems the bonds' full-face value of $50,000 when the bonds mature. Coupon payments (or interest payments) vary. 

Selling bonds 
Bonds are also resold at varying prices according to market conditions, between buyers. However, when bonds are purchased between coupon payments, the buyer must pay the seller the Accrued Interest (or accumulated interest) from the last coupon payment until the transaction settlement date. The buyer will then receive a full interest payment at the next coupon date, redeeming the accrued interest they paid at purchase. 

Ready to invest? Log on to begin 

View our extensive Bond Inventory
See our Economic Calendar
Buy or Sell Bonds
Also refer to our Fixed income pricing and our entire Commission & fee schedule.
Helpful articles and videos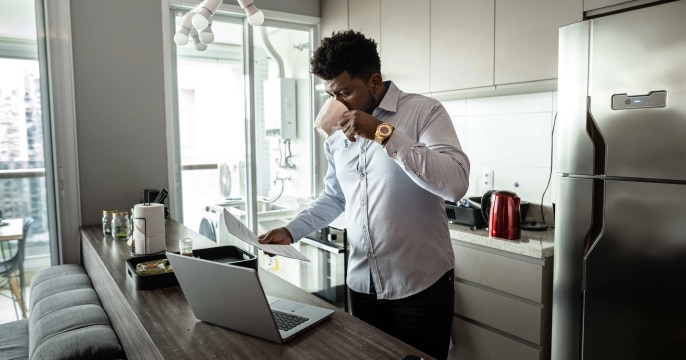 Fixed income pricing 



Find out more how low fixed income pricing works at Scotia iTRADE 

Frequently asked questions

Start investing with Scotia iTRADE today
1
$1 per $1,000 Face Value ($24.99 minimum, $250 maximum). Pricing applies to secondary market trades conducted online through Scotia iTRADE only. Minimum commission of $24.99 applies to each trade. Add $50.00 for telephone representative – assisted trades. Foreign exchange fees will be applied to trades involving securities that are denominated in a currency other than the currency of the account in which the trade is placed. Please see section 1.7 'Currency Conversion' in the 
Scotia iTRADE Relationship Disclosure Document and Terms and Conditions
 for more information. All bonds are subject to risk, including interest rate risk, credit risk and inflation risk. Investors are responsible for their own investment decisions and should carefully evaluate the risks associated with fixed income investments prior to investing.