Transparent, simplified, low fixed income pricing
With Scotia iTRADE®, you'll now receive commission-style pricing when you place a fixed income order online, so you'll know exactly what's included in your final cost. While spreads have always been included in the principal amount for bonds, the commissions are now transparent and shown in detail.

Scotia iTRADE fixed-income pricing:
Scotia iTRADE trading platforms feature tools that allow our clients to: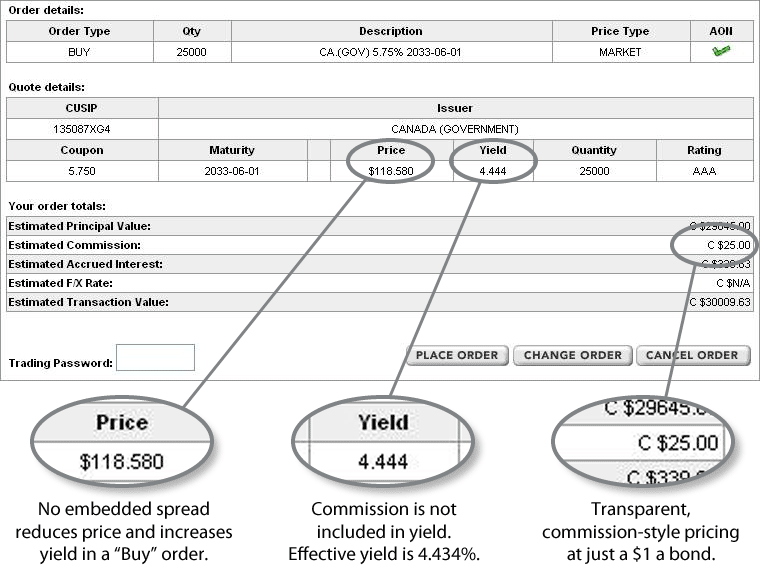 The illustration above represents a hypothetical online purchase.

**
$1 per $1,000 Face Value ($24.99 minimum, $250 maximum). Pricing applies to secondary market trades conducted online through Scotia iTRADE only. Minimum commission of $24.99 applies to each trade. Add $65.00 for telephone representative – assisted trades. Foreign exchange fees will be applied to trades involving securities that are denominated in a currency other than the currency of the account in which the trade is placed.

1
All bonds are subject to risk, including interest rate risk, credit risk and inflation risk. Investors are responsible for their own investment decisions and should carefully evaluate the risks associated with fixed income investments prior to investing.