All the tools you need for self-directed investing are right at your fingertips
See your entire financial picture, all on one screen:

With all of the educational resources available you can enjoy trading with ease from desktop or mobile whether you're a first time investor, or looking for a more powerful platform to make the most of your investments. Enjoy access to in-depth investment research and analysis, fully customizable market data platforms and your choice of investments. With Scotia iTRADE you get convenient, fast access to all of your accounts with one sign on.

Get access to Scotiabank's in-depth research capabilities
Pay bills, right from your online brokerage account
Manage and transfer funds between your Scotia iTRADE online brokerage account and Scotiabank bank accounts.
Set-up and make future dated transactions
Access easy fund transfers (CAD and USD) between any bank account in Canada and Scotia iTRADE.
Some great reasons to join Scotia iTRADE today.

You get low commissions, powerful trading platforms, exceptional service and more.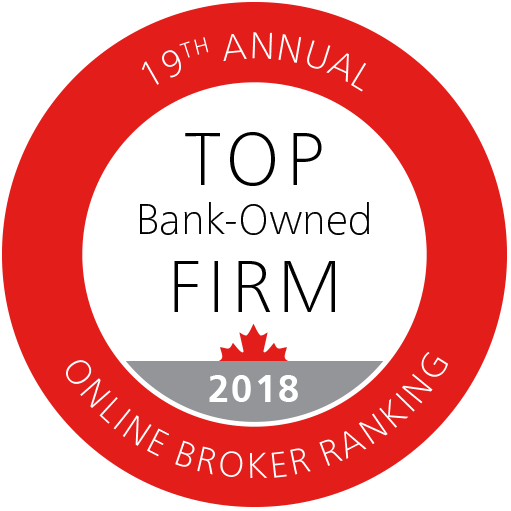 Top Bank-Owned Firm for 2018

19th annual review of Canada's online brokerages by Rob Carrick of The Globe and Mail.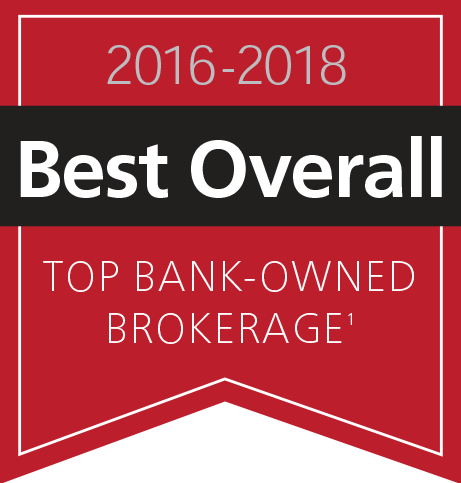 Best Overall Top Bank-Owned Brokerage 2016 – 2018

6th annual report on the best online brokerages in Canada from MoneySense Magazine, in partnership with Surviscor.

SQM Call Center Best Practice Award 2014 – 2016
Call Center First Call Resolution Best Practice Gold Award – 3rd year in a row

Apply now
Visit

44 King St. West, Toronto, ON
Scotia Plaza (Lower Concourse)
Monday - Friday
8:30 a.m. – 5:30 p.m. ET

1
To qualify for commissions of $4.99 flat per Canadian or US equities trade and $4.99 + $1.25/contract for each options trade, you must, during the immediately preceding calendar quarter, execute at least 150 commission-generating equity or options trades. Accounts with less than 150 commission-generating trades within a calendar quarter will qualify for commissions of $9.99 flat per Canadian or US equities trade and $9.99 + $1.25/contract for each options trade. Commission-generating trades are buys and sells of: Equities, Options, Mutual Funds subject to commissions and Fixed Income instruments. Buys and Sells of GICs, ETFs which do not generate a commission, Canada Savings Bonds and Provincial Savings Bonds are examples of trades that are not commission-generating. You must re-qualify each calendar quarter. New qualification status will be effective on the second business day of the calendar quarter. Fees for US transactions are charged in US dollars.